Editor's note: This July, as Colorado Springs gears up for its 150th birthday on the 31st, The Gazette has prepared a series of articles on the history of our city. Check back for fascinating glimpses into the people and events that have shaped Colorado Springs into the landmark it is today.

Founded as a tourist and dreamer destination in 1871, luring outsiders with promises of a high-altitude oasis and renewed health, Colorado Springs' siren song for subsequent generations was kind of all over the place.
A hub for healing, industry, education, the military and faith. One of America's "Most Desirable" and "Most Hated" cities, depending on who, and especially when, you asked.
Colorado Springs has worn many hats in its 150 years, but its (trump) suit has always been the same: Location, location, location. For better and, occasionally, worse.
"One could die of such a place alone," wrote poet, author and activist Helen Hunt Jackson in 1875, after first laying eyes on Gen. Palmer's sere new city at the base of Pikes Peak.
She didn't mean it in a good way.
Like many of her social peers, Jackson had been beckoned from a verdant home in the northeast by doctors' orders and contemporary travelogues that spun the Springs as an Italian resort-like destination, a place to recuperate in European style without having to go abroad.
"What must those travelers have thought when they arrived in Colorado Springs and it was a dry, treeless, semi-arid environment?" said Leah Davis Witherow, curator of history at the Pioneers Museum. "We know actually that some of them got here, looked around… and turned around and went back."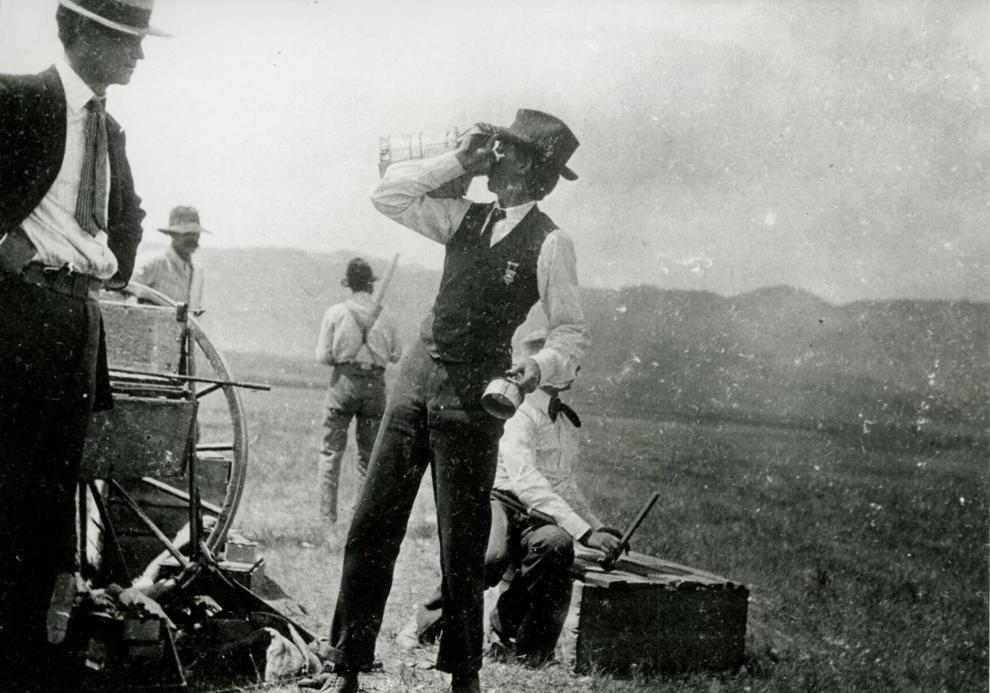 Jackson stuck it out. Within a year, she'd changed her mind and come around — to a region that would prove both her passion and her muse.
"One could live on such a place alone," she wrote in a travel diary.
Colorado Springs wasn't just a geographic or even ideological destination. The city was the gateway to a wonderland of "sublime" destinations that fed the soul and, in some cases, also watered the spirit.
"In an era before radio, television or telephones, going to see natural spaces was a form of entertainment," Witherow said. "People looked at the scenery as a form of not just beauty but almost natural artwork. And they really loved that word, 'sublime.'"
If they were like Jackson and had the wherewithal to do so, they were more than happy to travel half-a-day or more by horse or carriage to reach those sublime sites. Jackson's travel diaries, housed in a special collection at Colorado College, include detailed notes about her regular sojourns to points west of the city, along the foothills of the Southern Front Range.
Dined at the Palmers.
Went to Garden of the Gods in the morning.
Went to Blair Athol in the evening.
The mesas and canyons surrounding Garden of the Gods and the home/castle of city founder Gen. William Jackson Palmer, off present-day 30th St., boasted a garden of delights for day travelers, thanks to the vision of the area's original commuter.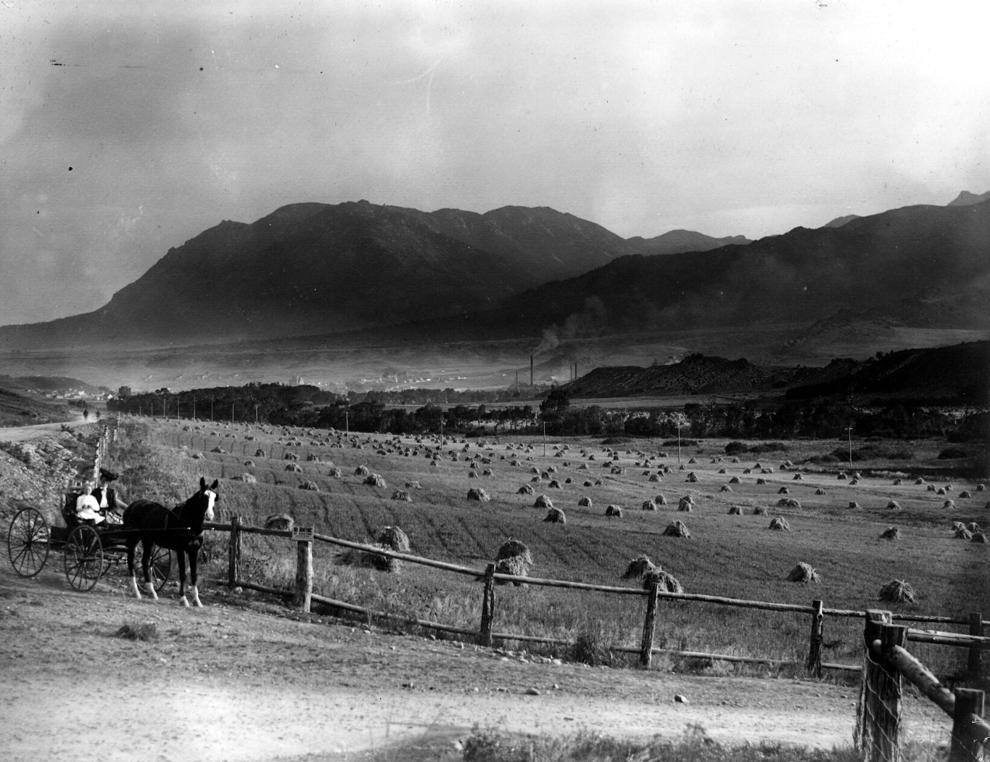 "Palmer, when he lived at Glen Eyrie, he would come out of Queens Canyon and he would just go east…..just ride his horse all the way along the mesa, then down the hill, probably along where Filmore goes down, and he'd go off into town," said historical documentarian Jim Sawatzki, of Palmer Divide Productions.
Gen. Palmer set out to make the natural wonders he saw around him even more accessible, and wonderful. He made it easier for visitors to get to the west side, commissioning the improvement of trails into what are now 30th Street and Mesa Road.
He turned to John Blair, a Scottish-born landscape architect and master stone mason who'd made his mark designing premier garden spaces in Chicago before helping lay out the design for Colorado Springs and plan parks in the Springs and Manitou. Palmer put Blair in charge of improving the grounds and stone structures at Glen Eyrie, the 800-acre estate northwest of Colorado City that Palmer and his wife, Mary "Queen" Palmer, built in 1871.
Blair's was a rustic style — stone bridges, benches, paths — that incorporated and complemented the natural features, and also struck a timely nerve with tourists.
"Bringing in someone like John Blair made a huge impact in Colorado Springs, in how it looked, how it felt to visitors who were coming from places like the Atlantic seaboard and Europe. These would have delighted them," Witherow said.
Blair Athol, several miles north of Glen Eyrie, became one of the master's most celebrated and popular destinations.
"It appears in 19th century travelogues encouraging people to come here … and is described in almost hyperbolic language, as one of the most beautiful gardens imaginable," Witherow said.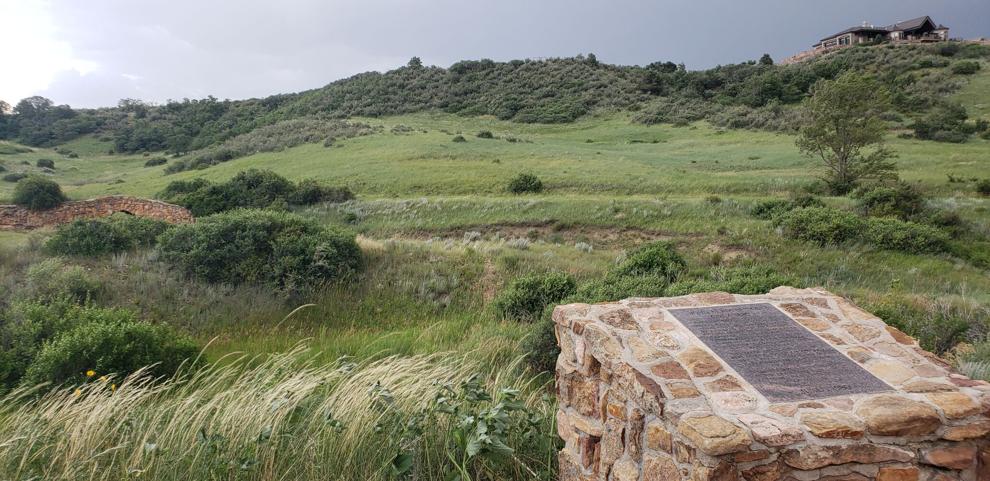 Another of Blair's creations — The John Blair Bridge just east of 30th street — still stands along the historical route to the Mesa Reservoirs and Blair's Cabin, on 37 acres of land gifted to the city as forever park and open space. There's a plaque and a pull-off spot, but if you missed it you're not the only one.
The Eden that was Blair Athol is mostly memory, gobbled up by the kind of progress that didn't last.
"Blair Athol, ironically, becomes the site of a copper mine in about 1914 … and that significantly altered its look," Witherow said. "It was never a very successful copper mine…and it ceased operation in the 1930s."
Lost, too, was the character and history of the corridors and sites along the way that once propelled visitors west, and left them feeling "giddy."
For generations of residents in the early 20th century, survival — not recreation — was at the top of the list.
"When people began to not see those places as so magical, they became more practical," Witherow said. "Then those places get re-imagined, re-invented, as practical or industrial places."
That's what happened to the area around what's now Garden of the Gods Road.
"It became a high-speed corridor, a place you drive through to get somewhere else, where in the 19th century it was a destination," Witherow said.
To be fair, the road remained a destination for some, at least during the work week. First for ranchers, including the Pope Brothers, who founded a "not very successful ranch," then a coal mine (later the Pikes Peak mine), and finally a dude ranch where Easterners could indulge a "true Western experience," decades before the founding of Flying W Ranch in 1953.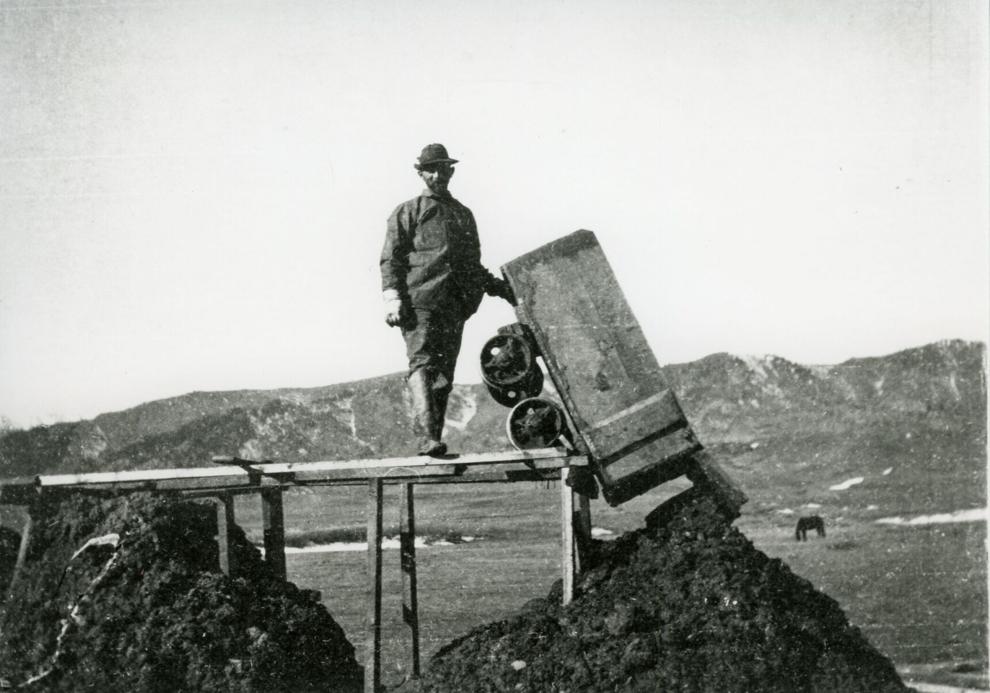 The road was a way to get to the growing community of Rockrimmon, for those who by and large weren't making the trek to see the area's awe-inspiring hoodoos.
By the time Jim Sawatzki moved to the Springs in 1971, Hewlett Packard had set up shop in a massive new base of operations off Garden of the Gods Road.
"That really was a game changer for Colorado Springs … but it didn't really turn out the way they'd planned," Sawatzki said. "Other than that big building, at that time, there wasn't much else on Garden of the Gods Road."
Other big office complexes would come to the scrubby stretch of rising road west of Centennial Ave. during the 80s, at a time when the Springs was gaining national cache as "Silicon Mountain," the next big high-tech hotbed. Those projects included a semiconductor plant (one of nine in the city by the late 1980s) and, at the western end of the road, a 726,528-square-foot Verizon complex.
Silicon Mountain didn't happen. Companies downsized and some left, leaving behind massive headquarters and a corridor that alternated between barren and austere (and barren).
"Today when we think about that part of north 30th street and Garden of the Gods, there's the Hewlett Packard building, the Space Foundation, county offices …. But it's a commercial, industrial area," Witherow said. "It's purpose built, and seems very….."
Cold? Severe? Not big on roadside attractions?
"… just full of places that aren't destinations," she said. "Definitely not like it was in the late 1800s."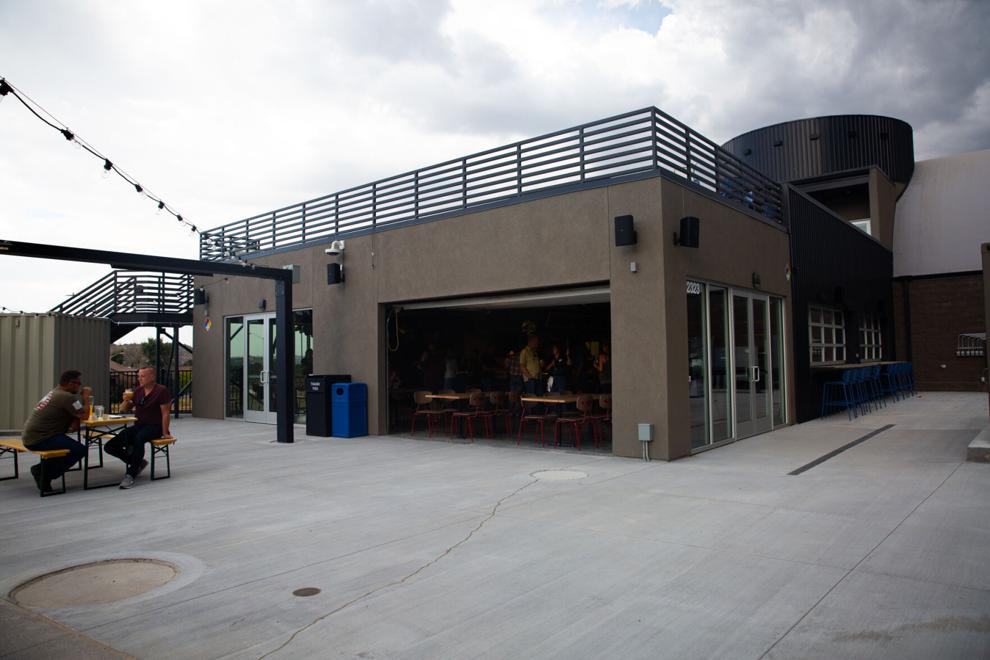 Todd Baldwin is hoping craft beer — and his new, $10.5 million Red Leg Brewing complex — will change that story.
Baldwin opened the original iteration of Red Leg Brewing Co. in 2013, and after four years and a slew of major brewing awards he was looking to move into a place with more space for beer-making and guests. In 2017, that quest had taken him around the city, and down a series of dead ends.
"We went to 100 buildings throughout Colorado Springs and couldn't find anything that would work," said Baldwin. "I was so dejected from not being able to find a space that could meet our intent," which was proximity to a high-traffic road, residential neighborhoods, foot and bike trails.
Then one day, he was pumping gas at the Loaf and Jug at the corner of 30th St. and Garden of the Gods Road, about a half-mile west of his brewery on Forge Road. He looked up, and saw something he'd driven by often but never really seen before: Land for Sale.
A new, and epic, vision for Red Leg — and for the western Garden of the Gods corridor — began to take shape.
That vision, a $10.5 million "destination brewery," opens to the public on Wednesday, in a 15,000 sq. ft. craft beverage, food and entertainment complex on 2.5 acres of indoor and outdoor space.
"If you drove down Garden of the Gods west, you saw this," said Baldwin, gesturing to a floor-to-ceiling wall of windows that opens on the brewhouse as he led a tour of the facility during a soft opening last week. "I do think this is a game changer for Colorado Springs. This area of town needed an injection …and we hope to be that."
Red Leg's new neighbors include hulking office complexes, and also Blair's Bridge, Garden of the Gods, and Palmer's home of Glen Eyrie.
Gen. Palmer was known to have privately and responsibly indulged adult beverages at his home, but he publicly and famously disavowed alcohol, making consumption illegal in the city that he founded.
Garden of the Gods, like Colorado City, was outside the bounds of the Springs so such rules didn't apply. The park was home to the area's first beer garden, opened in the late 1800s by a businessman named Fatty Rice.
Palmer might have taken issue with Red Leg's delivery method, but Baldwin thinks the Springs' founding father would have appreciated the motives, message and ultimate end goal: Helping get people out, to support and appreciate each other and a part of the city that, for too long, lost touch with its legacy.
"Our goal is to be an anchor here for forever," Baldwin said. "I think it would be something Gen. Palmer would admire and appreciate."