While it's been debunked that breakfast is the most important meal of the day, how you start out your morning is still crucial in determining the success of your healthy eating habits. Beginning your day with macronutrient packed meals such as eggs and toast or oatmeal and berries can provide your body with ample energy while keeping you full, limiting overeating. However, other foods that are high in sugar or low in other nutrients may be less useful for improving your overall health. Unfortunately, cereal often falls into this category. 
Some cereals such as Kashi Go Original, Fiber One Original Bran, and Quaker Cinnamon Oatmeal Squares actually can function as a valuable source of energy, fueling your body with protein and slow releasing carbs to increase satiety. But while there are some healthy options lining the walls of your local grocery store, they are also joined by their less nutritious counterparts.
Especially as more and more foods are being marketed as 'healthy' to fit within the confines of diet culture, there's one cereal which has traditionally been pedaled as the leader of the pack for your health, but actually has little to no value for your weight loss goals, according to health experts.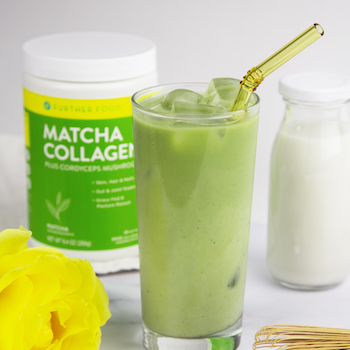 This Collagen-Packed Matcha Is The One Drink You Need To Have Everyday For Wrinkle-Free Skin
Shutterstock
It's no secret that cereals such as Lucky Charms, Fruity Pebbles, and Captain Crunch are not healthy additions to your morning. However, it's important to note that these cereals have never been marketed as healthy to begin with, and therefore pose less of a threat to your diet than other products which may be utilizing sneaky marketing to pretend they're healthier than they are.
According to nutritionist Lisa Richards, Cheerios is one of the worst culprits behind this, and therefore should be left out of your diet if you're seeking weight loss. "Most cereals, even those marketed as healthy, can be damaging to your weight loss goals. It's well understood that the worst cereals for weight loss are those marketed to children with bright colors and loaded with sugar," she says. 
Cheerios may not be packed with calories like other cereals, but their marketing as a healthy cereal makes it particularly damaging to your body if you rely on this cereal for nutrients regularly. "This is a beloved brand of cereal that has been marketed as healthy, specifically heart healthy for many years. Unfortunately, its health benefits are largely due to the fact that it is replacing high fat and calorie breakfasts that would be consumed otherwise," says Richards.
"When it comes to Cheerios unique weight loss benefits, it is lacking in nutrients beneficial to weight loss and has a hefty amount of nutrients that stall weight loss like added sugar." Cheerios dependency on diverting your eating from more calorific meals does not make it a particularly beneficial addition to your diet, and you would be better served turning to oats for breakfast if you're in need of a quick and effective option for weight loss.
Shutterstock
As previously mentioned, there are a variety of healthy cereals on the market that offer more protein and fiber to your morning, helping to keep you full. However, Cheerios is notably lacking in these nutrients. "This cereal in particular has less fiber than other health cereals which helps to keep you feeling full for longer and prevent overeating. It also contains added sugar, which adds to your waistline and causes a glucose spike," says Richards. "When you subtract the dietary fiber from the carbohydrates you are still consuming 24 grams of net carbs. The dietary fiber is higher in other forms of healthy cereal, like bran flakes." 
For a truly heart healthy breakfast which will keep you full for hours and actually make it easier to reach your weight loss goals, consider turning to a whole grain breakfast to offer energy and satiety throughout your morning. For this, Richards suggests oatmeal or bran flakes as valuable options. "These provide both a warm and a cold breakfast option along with whole grains, no added sugar, and a significant amount of dietary fiber." Flavor your breakfast with a handful of berries for naturally occurring sweetener to keep your sugar intake to a minimum and you should see weight loss results in no time–provided the rest of your diet is balanced as well.