Three roll pods with different fillings comprise what The Roll Pod calls the Hunger Savior. Behind them are two Coolers in Rose and Mango flavor. The new Indian fast food restaurant, building on the success of their food trucks and Bellevue location will open sometime in Late July or early August in downtown White Center on 16th SW.
photo by Patrick Robinson
By Patrick Robinson
The Roll Pod is coming to White Center. 
If the name is familiar it might be because they have been around since 2017 with a commercial kitchen in West Seattle on Delridge Way supplying two food trucks that have developed a large following in their South Lake Union locations. The new location will open at 9602 16th Ave SW sometime in the next 45 days pending permits.
Owned by "PK" Kumar and Anu Singh the concept is a kind of Indian fast food but most likely not something you have tried before. The traditional style of Indian food popular around the world is still found in their products. Those would be Ginger Garlic paste, onion Garam Masala, a sour element, and Cilantro. but where they differ is in their customized blend of those ingredients and in their presentation.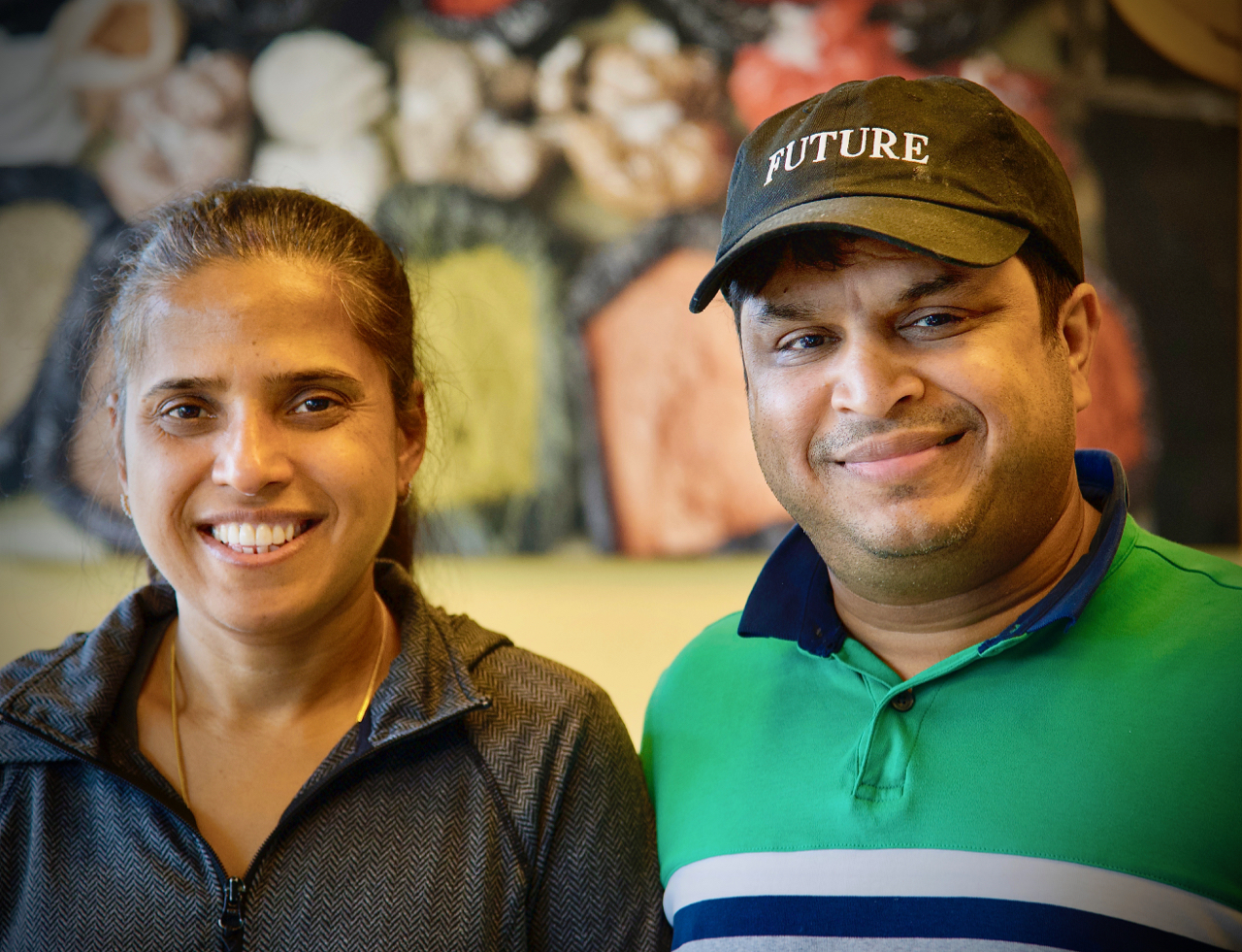 The "Roll Pod" they sell is comprised of what is called a "Roti" which similar to a tortilla except thinner and then layered with a pan fried egg. Then a scoop of your choice of fillings such as Chicken Masala, Chicken Chili, Mutton Masala, or Achaari Fish or vegetarian choices like Paneer Masala, Paneer Chili, (Paneer is a cheese made from milk and juice), Aloo Gobhi Matar, Achaari Aloo, Mushroom Masala, or Chana Masala. Then those fillings are made complete with some cilantro-mint green chutney, some salad and a dash of lemon juice.  A single pod is only $7.45 and two are $11.95. For big appetites they offer the Hunger Savior, three pods for $17.35.
Also offered are bowls with the same fillings as above but also Basmati rice, tomato gravy, and a topping of fried egg. Cilantro-mint Chutney, salad and lemon juice are included too.
Halal chicken and mutton are offered as well.
Rounding out the menu are Coolers (blended yogurt drinks in Mango, Rose and plain, and Kulfi in Mango and Malai.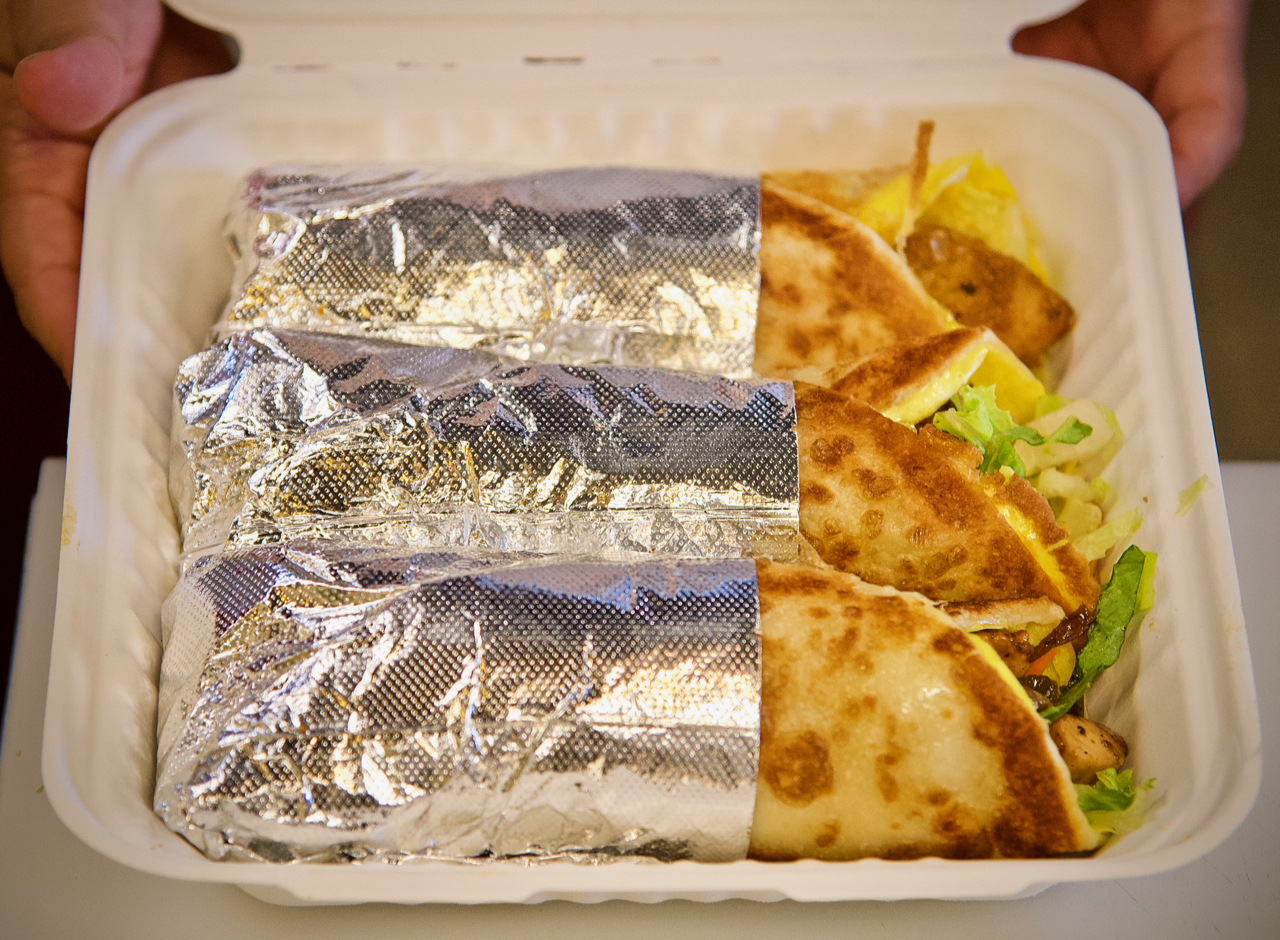 Interestingly, both PK and Anu are engineers by training and Anu who has been cooking her whole life and is both the mind behind the menu and trainer of their chefs, works for Edifecs.com a healthcare software company where she is a product manager. They met years ago in college in Ranchi, India in a northeastern part of the nation.
As you might find in any country, regional differences do exist, "You can even travel only 100 miles and find completely different food," Anu said. Recognizing that meant that she had to do a lot of trial and error to arrive at the right proportions of hand blended spices suitable both for her Indian friends but also right for the American palate. "I'm the type of person who doesn't really measure, I just add and add. So PK really helped by standardizing the measurement of each spice ingredient."
The couple began with a single food truck and used the commercial kitchen on Delridge Way SW to prepare everything. "It was just an instant hit," said PK," when we parked it in South Lake Union." That location happened to be very close to several Amazon buildings. "So we started another truck, and parked it less than a mile away and the lines were so long. We'd run out of food."
They were so successful they opened a physical location in Bellevue at 14125 NE. 20th and started work on a third truck. Then the pandemic struck. "But we sailed through because our food is very easy to eat and our loyal customers would order a lot," said PK.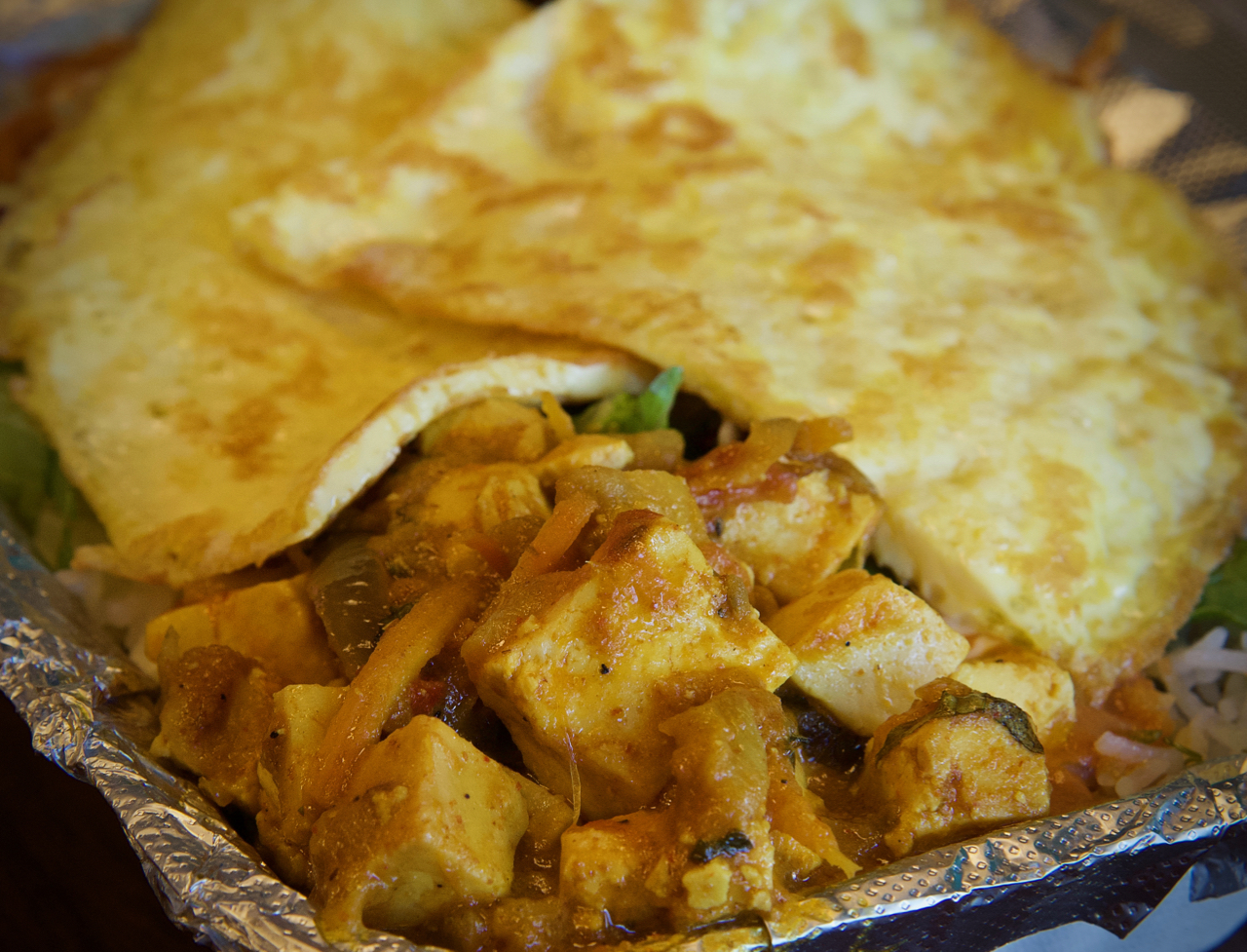 If you'd like to check out their menu right now visit www.therollpod.com