When you're still in love with that person and share a family with them, it's hard not to fall into a trap. You just try to treat the symptoms rather than cure the disease in the hope you can survive to a point where things change.
But change never comes. The cycle is inescapable. Children suffer in this environment when they have to go without basics because money is prioritised to satisfy an irrepressible drinking habit.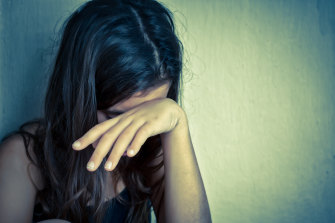 I dread to think how terrifying an ordeal it must have been for people forced into lockdown with their abusers last year. Time is no saviour when alcohol is accessible through night and day.
That alcohol was deemed a lockdown "essential," while parents couldn't pick up school stationary supplies for their children, was both a shameful and farcical indictment of this country's relationship with the bottle. I told my daughter "we'll just have to make do" for her art assignment.
We cannot go on in the current trajectory where alcohol companies operate in a largely unregulated advertising and home delivery market.
Loading
I'm old enough to remember when tobacco advertising was banned. I highly doubt anyone mourns its loss today, yet here we are applauding alcohol advertising because it's perceived as playful and creative, feeding our sense of national identity in celebrating the Aussie larrikin.
We must ask ourselves – are elevated levels of domestic abuse an acceptable tradeoff for allowing alcohol companies to aggressively promote rapid booze delivery into homes late at night?
The Victorian state government is currently conducting a review of the Liquor Control Reform Act 1998, which is expected to conclude this year.
Loading
I hope the government shows empathy to families left shattered by family violence by curbing the amount of alcohol flowing freely into the homes of Victorians. Setting basic standards for alcohol advertising and delivery will keep families safer from harm.
Alcohol-fuelled domestic violence is a hidden harm, yet the remedies are in clear sight. We just need strong leadership to implement them and to send the message that safe and healthy family life comes before profits.
Kym Valentine is a member of Victoria's Victim Survivors' Advisory Council, informing government policy based on her lived experience of family violence. She is a mother of two children and an experienced television and theatre actor.
For domestic and family violence counselling and information call 1800RESPECT on 1800 737732.
For confidential advice about alcohol and other drugs, call the National Alcohol and Other Drug hotline on 1800 250 015